The Cruelty of Beauty
I Krása Müže Zabíjet
Wendy Holden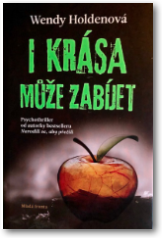 A beautiful glassmaker. Two damaged men who love her. Set alternately in exotic Bohemia and in the wilderness of an English coast, it is a story of obsession and passion and fear…
WHEN author Ben meets a Czech glassmaker named Katerina at a London art gallery he quickly falls under her spell and they become lovers. The exotic beauty reveals little of herself, however, even after he discovers that she is pregnant and moves into her remote cottage to finish his novel.
In an earlier, alternate narrative, Lukas - a former member of the Czech secret police – finds employment at the glassworks in rural Bohemia where the flame-haired Katerina and her father make beautiful objets d'art. Smitten by his boss's daughter, Lukas's obsession only deepens and his jealousy grows when she is drawn into a group intent on opposing the Communist regime. After a series of shocking events, Lukas is left alone and bereft when Katerina unexpectedly defects to the UK.
Fleeing to the wild beauty of North Norfolk coast, Katerina throws herself into her glassmaking and enjoys a deepening friendship with a woman named Willow. Her pregnancy drains her, while Ben struggles with his writing - and his past. Katerina finally reveals something of her troubled history before giving birth to a son, but the arrival of the baby only puts further distance between them.
The two worlds fatally collide when following the fall of Communism in Czechoslovakia the obsessive Lukas, recently released from a long incarceration, tracks Katerina down to the windswept English coast determined to get to her, before it's too late...