Heaven and Hell: My Life in the Eagles, 1974-2001
Don Felder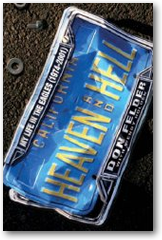 Don Felder was just a poor boy from Florida, but when he joined the Eagles he soared into the stratosphere. Alongside former bandmates Don Henley, Glenn Frey, Randy Meisner, and Felder's childhood friend Bernie Leadon, he sold tens of millions of records (Eagles: Their Greatest Hits: 1971-1975 is the bestselling album of all time), performed before countless adoring fans, and co-wrote the renowned hit Hotel California. His guitar-playing ability lifted the band from mere popularity to iconic status. And now Don Felder finally breaks the Eagles' decades of public silence to take fans behind the scenes.
"Maybe there was too much talent. Maybe the personalities clashed with the egos. Whatever the reason, there were always these explosive arguments going on while I sat silently in a corner. I never expected it to survive. Never once did I feel, 'Hey, I got it made. This thing's gonna last for years.'" Felder was wrong about that, but he was also right: the band split up in 1980, only to reunite for 1994's mega-selling Hell Freezes Over album and tour. But tempers continued to flare, and in 2001, after twenty-seven contentious years in the Eagles, Felder was summarily fired by the "board of directors": Frey and Henley. Lawsuits and counter-suits followed.
In this explosive memoir, Felder reveals how drugs, greed, and endless acrimony had threatened to tear the band apart almost daily. It was, in his own words, Heaven and Hell.
Read an extract from this book
Alternate/Foreign Covers
| | | | |
| --- | --- | --- | --- |
| | | | |
| German | Audiobook | | |
Read an Extract
"There we stood, peering out at the tens of thousands of expectant fans who'd paid top dollar to be there, people who knew each note, every word of our music and who'd come from miles around just to hear us play. The cocaine and the thrill and the adrenaline made my heart pound against the inside of my ribcage.
Suddenly a spotlight flicked on. Shining straight down on me, standing alone in a beam of brilliant light, holding a white, double-necked Gibson guitar. The rest of the band silhouetted against a giant reproduction of the distinctive cover photograph of Hotel California, an image of the Beverly Hills Hotel flanked by palm trees in the L.A. sunset. My fingers tingling, I opened with the first distinctive bars of the title track, a song I'd cowritten a few months before, sitting cross-legged on the floor of my beach house with my son playing nearby.
A roar went up. Nobody expected this to be the first number. They thought we'd close with it. The audience exploded. For those first few seconds, there was no sound but that of the crowd – a deafening cacophony of screaming, cheering, bellowing, whistling and tumultuous applause. Swaying in the spotlight, soaking up the intense, electrically charged atmosphere, I wiped the sweat from my forehead and closed my eyes. As my fingers moved automatically up and down the frets, I allowed myself a small smile. This was it. All that I'd ever dreamed of in the depths of the night – to hear those voices calling from far away – the exhilarating sound of success."
What the Critics Say